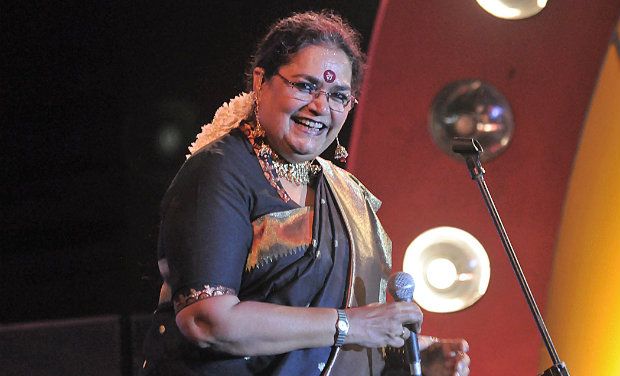 Born in 1947 Usha Uthup, or Didi, as she is fondly called, comes from a traditional middle class South lndian family.
Usha Uthup is an Indian pop, jazz and playback singer who sang songs in the late 1960s, 1970s and 1980s. Darling, which she recorded with Rekha Bhardwaj for the film 7 Khoon Maaf, won the Filmfare Award for Best Female Playback Singer in 2012.
Usha uthup's music has charmed generations of Indians, young and old.
Usha Uthup wears dignity in her tone. People smile, tap their feet, clap their hands forget their worries when she performs.
Her career began in 1969 at a Chennai nightclub called Nine Gems and she has recorded more than a hundred albums in seventeen lndian languages, sung in several thousand concerts, performed in all major countries and has been on television since its inception in lndia.
Usha's melody speaks a universal language and transcends religion, race, nationality and caste. She has given people in far flung cultures an unexpected image of an lndian woman: strong,independent, humorous, intelligent and loaded with talent.
Usha Uthup has continued singing unlike many of her contemporaries who have long stopped as they felt out of sync with the new age style, and the singer says she does not believe in living in the past.
Starting her musical journey in Chennai in a small night club back in 1969, Indian pop icon Usha is still going strong, recording new songs, new remixes and participating in live shows.