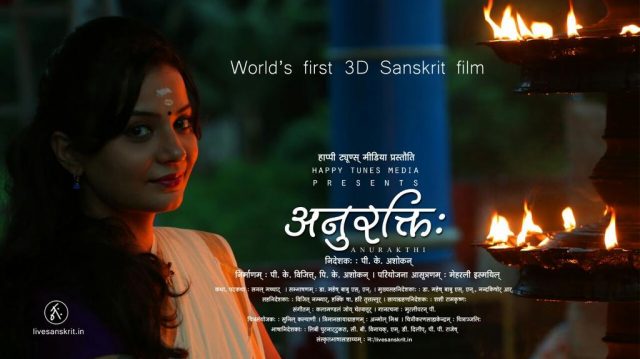 Anurakthi, world's first Sanskrit film in 3D, is grabbing all the eyeballs in the Film Bazaar at International Film Festival of India (IFFI) 2017.
The movie has been directed by Asokan PK and produced under the Happy Tunes Media banner.
"This is a movie that is not commercial in nature or purpose. The intent is to bring to life a creation of art," Director Asokan said.
The story revolves around 'Vasudha', the protagonist who is a Punjabi dancer and comes to Kerala to learn Koodiyattam, a niche form of dance drama, from Paramesharwan Chakkiar.
The story then goes on to show Paramesharwan Chakkiar's son's love for the Punjabi dancer and how at one point, he mistakes the close relationship she has with his father, who is her Guru teaching her the dance.
The duration of the film is 80 minutes.
Notably, Koodiyattam is a 2000-year-old dance form. It has been learnt that 10 teachers have worked together to help create this film as it is subject-centric and focused on telling the story that dates back to a special two-thousand-year-old art form.
For filmmakers, the challenge was to place it in a contemporary setting and render it in the Sanskrit language.