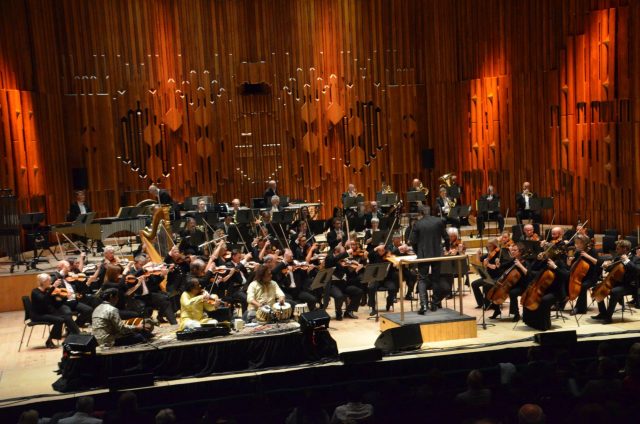 Dr. L. Subramaniam with Kavita Krishnamurti and London Symphony Orchestra marked the 70 momentous years of India's Independence at the Barbican Hall in the event Bharat Symphony which culminated the major events under the India-UK Year of Culture 2017.
Pandit Dr. Lakshminarayana Subramaniam the acclaimed Indian violinist, composer and conductor, trained in the classical Carnatic music tradition and Western classical music, and renowned for his virtuoso playing techniques and compositions in orchestral fusion.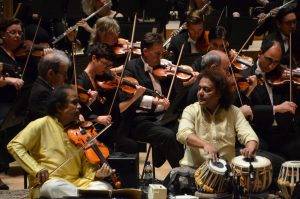 This was a celebration of 70 momentous years of India's Independence, organised by High Commission of India, Ministry of Culture, Team Works and Lord Mayor of London.
This concerto-grosso featured the London Symphony Orchestra with Kavita Krishnamurti, one of India's most celebrated vocalists, and an Indian ensemble.