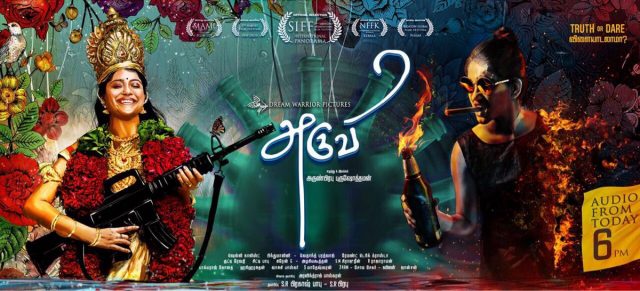 Arun Prabu Purushothaman in his debut film comes out with Aruvi, a Tamil eco-social drama film. The film stars debutante Aditi Balan as Aruvi, a rebellious young woman who seeks to expose the consumerist nature of modern civilisation, while attempting to find meaning during a period of existential crisis.
A gentle girl born and brought up amidst the ever growing eco-social-consumeristic environment finds it difficult to fit in the society. She decides to take it hard on the people. What she does is the rest of the story. Aruvi speaks about the social anguish of a girl.
Out of 600 applicants, the Aruvi team chose Aditi Balan to play the lead role who is a lawyer by profession.
Aruvi was produced by Dream Warrior Pictures. It received widespread critical acclaim, with praise directed towards the performances of the cast and the film's direction.
The film's cinematography was handled by Shelly Calist while editing was done by Raymond Derrick Crasta.
The film was produced by S. R. Prabhu and S. R. Prakashbabu of Dream Warrior Pictures, after Saguni (2012), Kaashmora (2016) and Joker (2016).