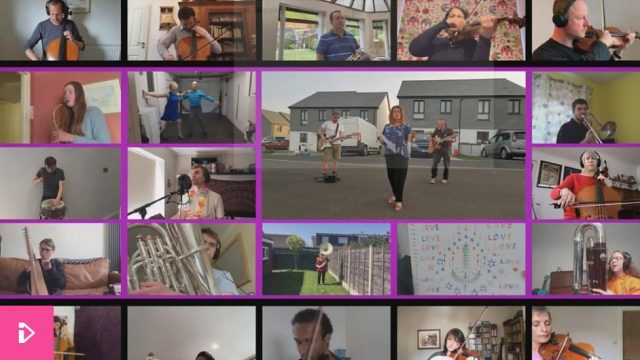 Hundreds of people around the country contributed to this mass virtual performance.
The song, released by The Source ft. Candi Staton and also covered in a version by Florence + The Machine, was recorded by the BBC Lockdown Orchestra, a virtual ensemble made up of more than 100 musicians from the six BBC orchestras and choirs and the Ulster Orchestra.
As part of a ten-day creative challenge, BBC asked the nation to dust off their instruments, warm up their vocal cords and join the newly formed BBC Lockdown Orchestra in a rendition of 'You Got The Love'.
BBC were overwhelmed by the response. Nearly 1,500 members of the public uploaded their performances, dance routines and artwork to the BBC Lockdown Orchestra. BBC have mixed as many of their contributions as possible into a huge virtual performance featuring hundreds of people from all over the country.